This year I saw the inside and outside of more shops than I ever would have imagined. I also was witness to amazing and exotic things that one may spend their money on at RenFest. This included camel and elephant rides!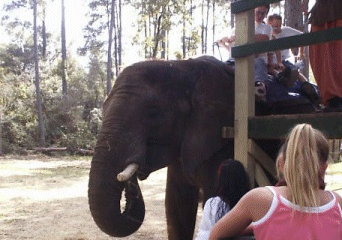 That's Mike and Lee on the elephant this time.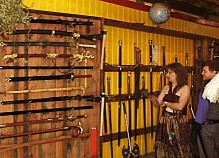 ...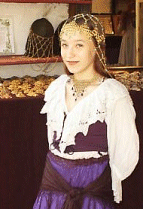 This young lady tended one of the shops.

Click HERE to return to the RenFest page!

If you find anything in here you have questions or comments about, feel free to leave me email right here.&nbsp
To return to my home page, click here.