Ah, I always love the twirling, swinging, drum beating show of the Gypsies. As before, the pictures are terrible. The colorful stage blends nicely with their outfits, and there are so many, they blend with each other, making it difficult to appreciate their show from pictures. But anyways, here they are again, cast unchanged from last year, and good as ever.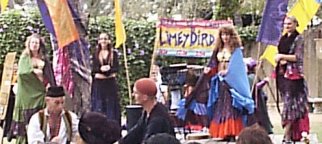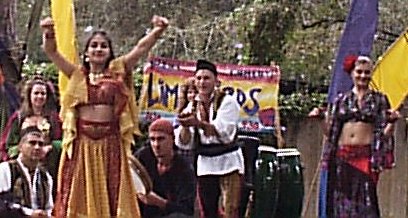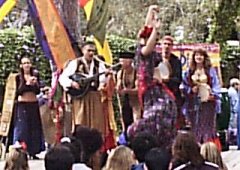 Click HERE to return to the RenFest page!

If you find anything in here you have questions or comments about, feel free to leave me email right here.&nbsp
To return to my home page, click here.