I'm sorry, but this girl made the event for me this year. Not far from the bar where Iris and Rose perform, she crawled around on the ground, hissing, meaowing, and occassionally pawing onlookers. VERY amusing. I'll miss her.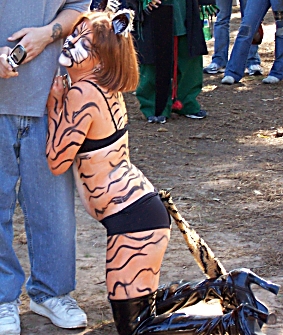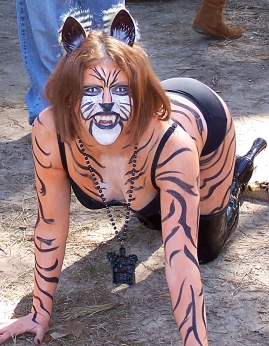 Click HERE to return to the RenFest page!

If you find anything in here you have questions or comments about, feel free to leave me email right here.&nbsp
To return to my home page, click here.